When Is It Safe To Start Running in Postpartum?
Running is an exhilarating way to find alone time BUT is your body prepared for the impact of running? Here are 3 "red flags" that YOU might not be ready.
Every spring as the weather gets warmer and the sun starts to shine a bit brighter, we hear from clients who are wondering if they're ready to get back into running. 
And now more than ever as we're dealing with #quarantinelife and being at home with our families 24/7 we completely understand why mamas would want to throw on some shoes and head out for some time alone!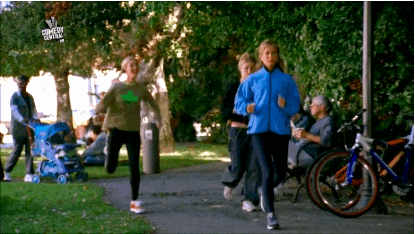 One of the first questions we like to ask our clients before they start a running program has nothign to do with their core or pelvic floor.
If you're thinking of running this summer, we encourage you to take a day or two and reflect:
? Is your motivation to run coming from a place of frustration with your body or the results of your fitness program?
? Are you choosing running because you feel you "should" be further along in your postpartum healing journey?
? Do you feel pressured to fit back into your pre-pregnancy clothes?
Now, maybe you're just itching to get out of the house and feel the wind in your hair.
We get it!
But before you hit the pavement we want to make sure your body is ready to handle the extra weight and pressure placed on it while you're running.
Check out the handy little video we made just for you!
3 "Yellow Lights" That Your Body Isn't Ready For Running In Postpartum
We're super excited to be launching 2 programs this spring to help build up your body for higher impact activities such as running.
We'll be launching a brand new 6 Week Core + Pelvic Floor Reboot program with specific core retraining modules, walking goals and releases to bring balance to the pelvic floor. 
We're also opening up registration for our Mama Reset Members Site this May – body positive, fun, core intelligent programming that will create strength and support from the inside out!
Stay tuned, mama!