We're Laura and Dara.
Mamas, coffee lovers, professional trainers and old friends.
We met back when we were young trainers, sweating it out and trying to beat our bodies into submission in our twenties. We were totally drinking the get lean, hate-your-body koolaid.
And then we became mamas.
We both felt the pressure to "get our pre baby body" back. To fit into our old jeans. To look like we had it all together, even if we felt completely overwhelmed on the inside.
We've been through it all.
We've pushed ourselves to work out more and harder, exhausting ourselves and never able to stick with it long-term.
We've felt unsure about our core and pelvic floor muscles.
We've felt self conscious about the size and appearance of our bodies.
When it all comes down to it. This is what we've learned:
Motherhood changes you.
And embracing those changes is the most powerful first step toward loving your body as it is now AND making kind, loving changes to your body that help you feel stronger, healthier and more confident.
Together we've got a combined 40 years of experience training all shapes, sizes and genders. And after becoming mamas, we both completely shifted our fitness work to focus exclusively on mamas, each developing successful local programming for mamas in our native Toronto, Canada.
After many hikes and coffee dates, in 2018 we came together to co-create the holistic online programming we wish we'd had as mamas all along.
Now we throw our time and our hearts into #MamaReset, to help other mamas feel better in their own skin, stop searching Pinterest for ab exercises and stop using "beat-down" training that leaves them emotionally and physically drained.
We've learned so much.
We've learned that it's normal to need to retrain and strengthen your core and pelvic floor after having kids. That doesn't mean you're broken.
We've learned to accept the time constraints we now have and maximize our time with home workouts and efficient exercises that get us better results in a shorter time. That doesn't mean your workouts are less "real" than a gym or class.
We've learned that it's possible to exercise and move your body out of kindness, not self-hatred, and for so many more reasons that just losing weight. That doesn't mean you're giving up.
We are so proud of the unique, collaborative approach that we bring to Mama Reset and the amazing community of mamas that has come from it.
We love working together. We have fun. We laugh (a lot). We drink (a lot of) coffee.
And we'd love to help you feel as good as we do.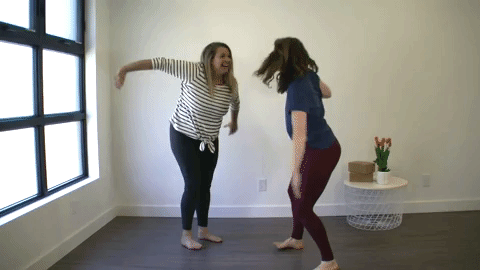 get in touch
Email Dara and Laura
Got a question about our programs? Want to collaborate? Need help with something? Want us to explain why decaf is the devil? Shoot us an email, Mama.
LAURA AND DARA
A Collaborative Approach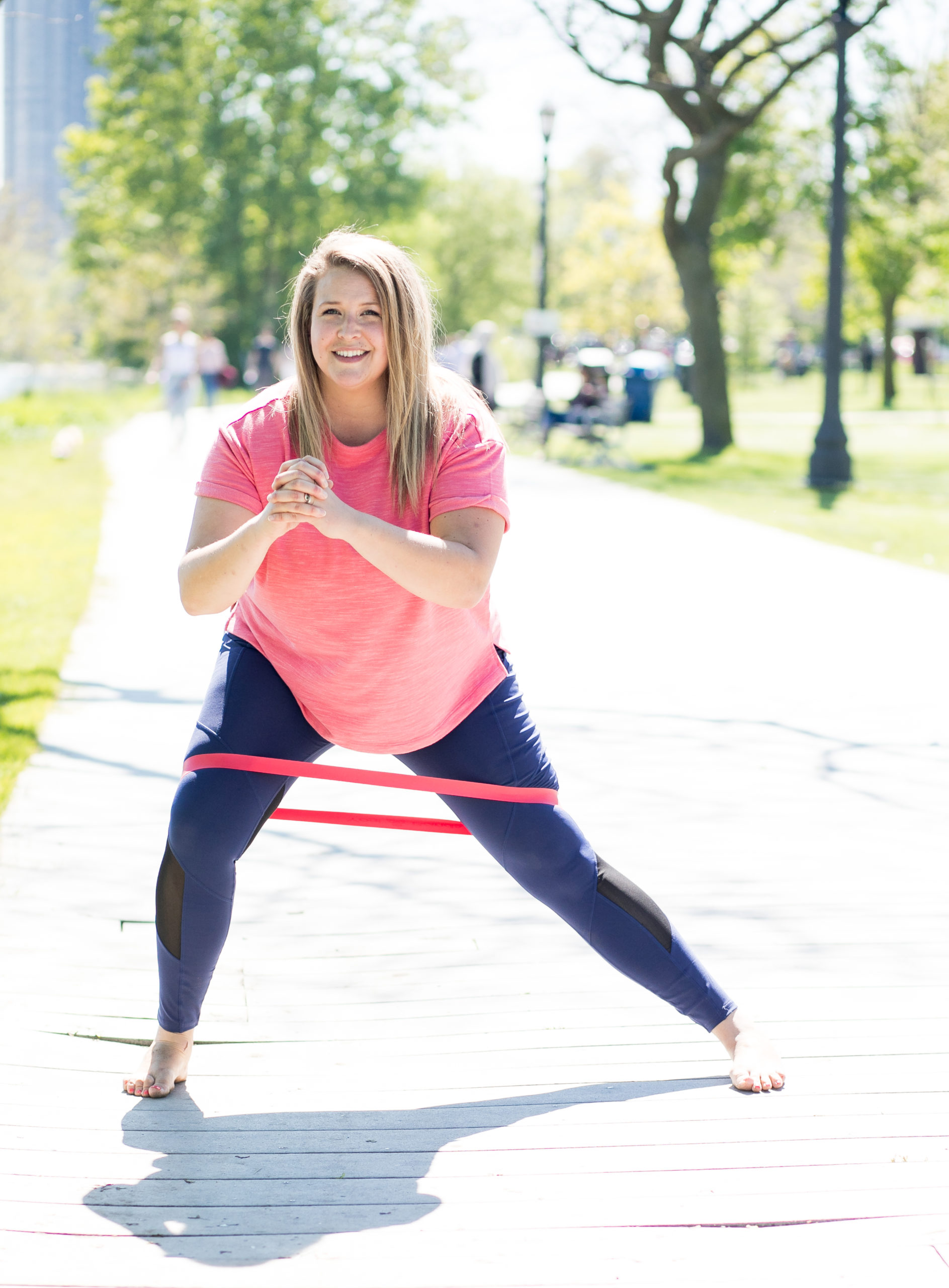 HEAD TRAINER + Co-FOUNDER
Dara Bergeron
Dara began her fitness career in 1999 cleaning up weights at the gym as a junior trainer and never looked back. Dara is the founder and head trainer of Belly Bootcamp in Ontario, Canada. She has three kiddos and lives in small town Ontario where she loves to read, hike, bust out pushups on park benches and generally avoid housework.
 EXPERIENCED IN:
Strength Training
Stroller Fit + Babywearing
Mobility
Core + Pelvic Floor Retraining
Metabolic Conditioning
Pregnancy + Postpartum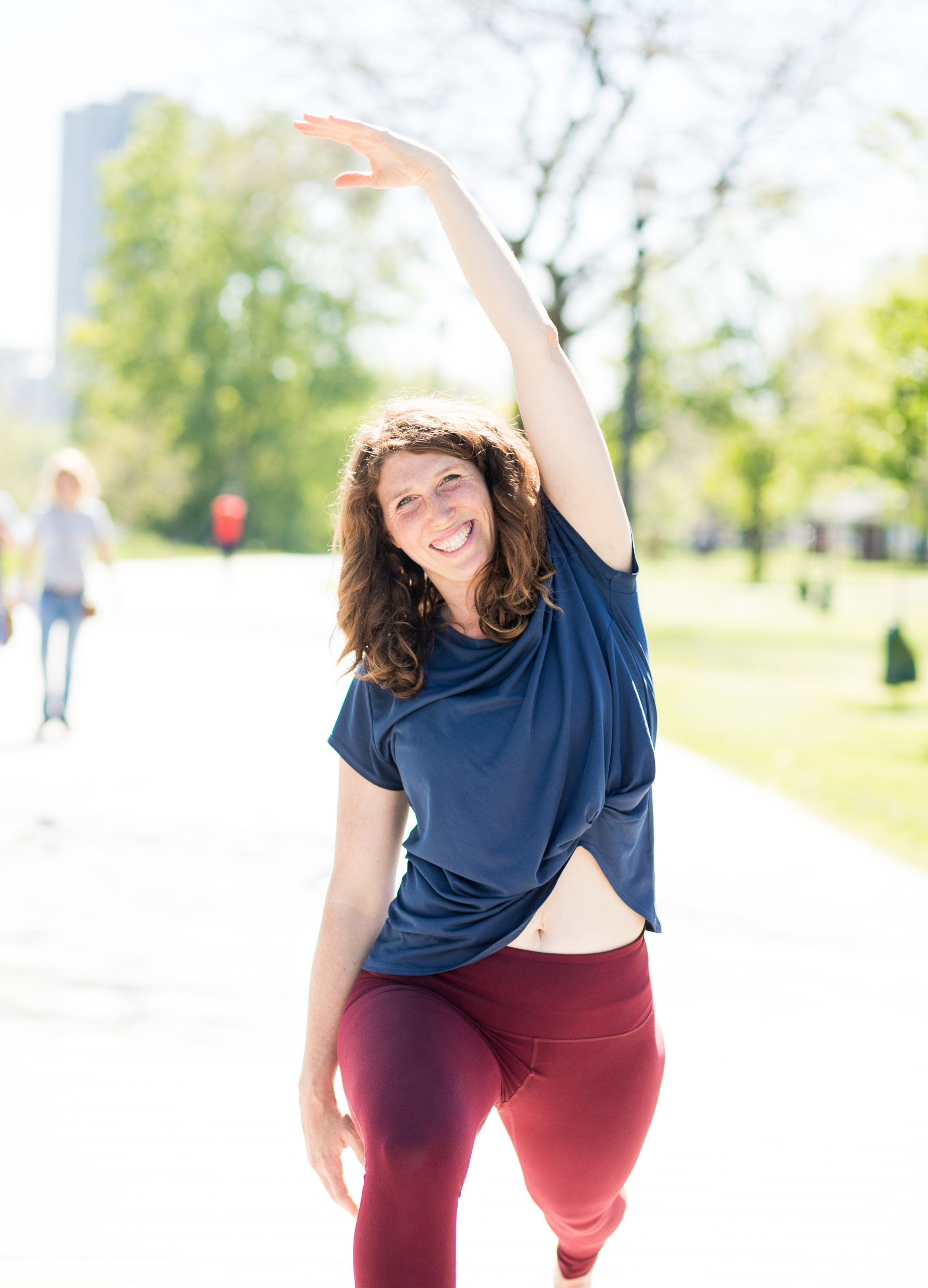 HEAD TRAINER = CO-FOUNDER
Laura Wood
Laura has always always been a mover, drawn to dance and figure skating as a child and studying yoga after college. Laura is the founder of & She Moves, teaching Pre+Postnatal Yoga and Pilates classes in Toronto. As an east coast girl originally, Laura has a love for music and spending time in nature with her 2 energetic boys and husband.
 EXPERIENCED IN: 
Yoga
Pilates
Core + Pelvic Floor
Mobility 
Functional Movement 
Pregnancy + Postpartum
TESTIMONIALS
Words From Our Clients 
Both Laura and Dara are such amazing women and coaches. Very lucky to have found them!
Laura and Dara are clearly experts in their field and have created programming that truly has the specific and unique needs of moms in mind.
Mama, we've got your back.
We get it because we've been there. Let us show you how to cut through the hype, stop feeling exhausted and build the strength and core confidence you need to live your best #momlife.
Check out our programs