6 Trainer Tips to Avoid Post-Weekend BLAHS
Nothing says SUMMER more than weekends away at the cottage or camping in the great outdoors. But when you're out of your regular routine, healthy living can go right out the window quicker than your little ones can ask "Are we there yet?!?!"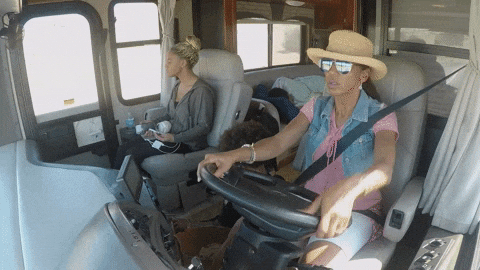 Now, hang on a second. We're not saying you should sacrifice special moments and weekends away in the name of "healthy living." ?
In fact, we're pretty sure life wouldn't be worth living without catching up over glasses of wine, sharing giant ice cream sundaes and skipping the gym in order to jump in the lake.
We also know — from personal experience, of course — that sitting around the lake all weekend living on chips and hot dogs doesn't exactly make us feel our best.
We've figured out a few long weekend and summer vacation hacks that keep us feeling relaxed and the OPPOSITE of deprived, but still help us to feel like we're not rotting from the inside.
You know, it's a balance thing.
Here are our top 6 easy tips to keep the
post-holiday or weekend BLAHS at bay.
1. Hydrate.
And not JUST beer. Also water. And lots of it. Have a bottle (again, water, not beer…) or glass going all day. If it's sunny & hot, you'll need even more and if you're drinking alcohol, you'll need even more. If you're breastfeeding, you'll need even more. Basically, stick a straw in the lake.
2. Move daily.
Do a workout on the dock by yourself or share with your partner or girlfriends…or even with older kids! But a simple walk, game of catch, or jaunt in the kayak will also do a body good. Keep the muscles moving doing fun things that feel like a "vacation" but let you move your muscles. It's easy to stiffen up if all you do is "recreate" (i.e., lie on a deck chair) all day.
Download this Barre Butt + Core Workout to take with you! All you need is a chair.
3. Prep some fruit & veg.
At the beginning of your weekend or week off, dice a million (literally, a million) veggies & fruits you and your family love. Have some dip, some hummus…whatever makes the veggies go down. Then, when you wander into the kitchen looking for a snack or need a quick side-dish, you're more likely to grab nutrient-rich, hydrating fruits & veggies which will help to counteract the damage of sun + alcohol + junk foods. Keep veggies & delicious fruits front and centre on the table, counter, and in the fridge.
Here are 5 ways we get more veggies into our kiddos, and ourselves!
4. Go to bed.
A late night campfire is a summer tradition. For most nights, try to let your body match the rhythm of the sun when you're camping, vacationing or cottaging. It's a rare treat to go to bed early for most mamas, especially with the soothing sounds of toads, waves on the lake, rain in the trees, and loons (by which we mean your ridiculous cottage neighbours or the emblematic bird…however you interpret). Rising with the sun and going to bed soon after it gets dark will help reset your hormones & allow you to feel rested and recharged when you return to regular city life, Netflix in bed, and alarm clocks.
5. Think ahead to your return.
Before you leave home, take just 5 minutes to jot down your to-do list for your first day back. Plan your grocery trip for your first night or day back so you can pick up some foods to prep. If there won't be much time to get organized between arriving home & getting back to reality, consider "buying your meal prep" for just one week when you come home and pick up pre-chopped salads, rotisserie chicken, pre-boiled eggs and the like to get your breakfasts, lunches and dinners off on the right foot upon your return. Finally, plan next week's workouts in your calendar.
6. Let it go.
Enjoy your time off. Accept that not every day or every weekend or every week needs to be picture-perfect for you to make progress toward your personal goals. A few days of sunshine and hot dogs is the perfect way to energize you for your return!
Hey! Being a healthy mama means being flexible. That's why we launched the online, on demand Mama Reset Member Site! Check it out to exactly what's included here!