5 Ways to get more veggies in your Life
We all have the best intentions when it comes to eating a healthy, balanced diet. But when it comes to getting the recommended amount of vegetables into your day it can be a bit challenging if you're not making a concerted effort.
Mini carrots and cucumber slices can only get you so far. And after a couple days of surviving off coffee and granola bars we all feel a little less than stellar!
So whether you're a new mom who's still getting the hang of doing everything one handed or you're desperately trying to get your little ones to eat their veggies(!!!!), we thought you could use some of our top tips when it comes to upping your vegetable game.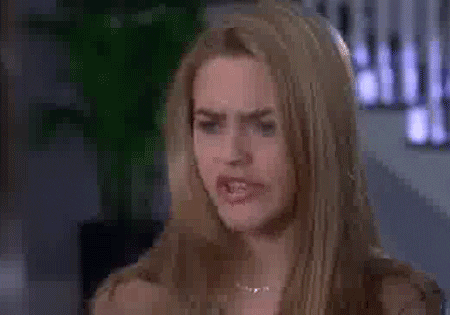 Throw some greens in there.
So, let's start with the basics. This tactic takes no extra time and just means having some extra greens ready to go in the fridge/freezer. A bunch or container of spinach. Some frozen greens. A bag of frozen peas. Keep your fridge and freezer stocked with ready-to-go veggies you can throw into whatever you're eating. If you can't convince your kids to eat salad or you're short on time this is a great way to get extra nutrients into your meal.
Some of our favorite ways: Throw a bunch (or two) of kale into your soup/stew/curry. Add spinach to scrambled eggs or an omelette. Pack your morning smoothie with your green of choice or half an avocado.
This is one of our TOP TIPS when it comes to getting more veggies into your life. It is SO much easier to throw some veggies on the side of your lunch or grab a few for a mid morning snack when they're already prepped and ready to go. Spend some time on the weekend cutting a bunch of veggies up and throwing them in a tupperware container to have on hand during the week.
To go along with your mountain of veggies, we highly recommend DIPS! This is a great way to get little ones to take their veggie intake to the next level.Put a try of cut up veggies out on the table with a small bowl of dip and VIOLA watch your kids eat carrot sticks by the handful! Look for recipes for some of your favorite dips so you can make them at home, meaning a lot less additives and preservatives that aren't great for you.
Pairing your veggies with hummus is another way to increase your protein which will help keep you fuller for longer.
We love: Green Goddess Dressing, Beet Hummus
Sometimes we gotta get creative. Whether it's tricking your brain into thinking, "this eating healthy thing isn't so bad!" or getting your picky eaters to try something new.
We've definitely done our fair share of disguising veggies as just "normal delicious food" for our kids! And have learned a thing or two when it comes to appealing to their less than adventurous palates.
Even as adults it can be hard making sure we get enough veggies with every meal so here are a few of our favorite ways to sneak some veggies into your meals: Apple and Sweet Potato muffins. Zucchini noodles. Cauliflower fried rice. Chocolate and avocado pudding.
Try these kid approved recipes: Turkey and Spinach meat balls, Butternut Squash mac + cheese.
We're big fans of soup when it comes to a meal that packs a lot of goodness into one bowl. Not to mention, one pot. The fewer the dishes, the happier we are!
But for real, soups are a great way to get all kinds of nutrients into one meal. If you're little ones who wont go for a soup full of chunky vegetables, try a pureed soup that still has lots of goodies in there…but totally hidden!
Must try: Vegan Veggie + "Cheese" soup, Sweet Potato, Sausage and Kale Stew
Now we're not here to tell you bread is bad or gluten is the enemy. But it is possible that here in North America we get a wee bit carried away when it comes to carbs. An easy way to get more greens into your day is swapping out bread or wraps for a crispy leaf of lettuce. May not seem very exciting but we guarantee this is a nice, easy switch and you get all the same delicious filling—tuna salad, tacos, meat and cheese without overloading on carbs.
Some of our faves: Curried Chickpea salad, Asian inspired wraps
Let us know how these strategies work for you and your family. We'd love to hear any top secret tips you have for getting more greens into your kids mouths. Feel free to share your favorite recipes below.