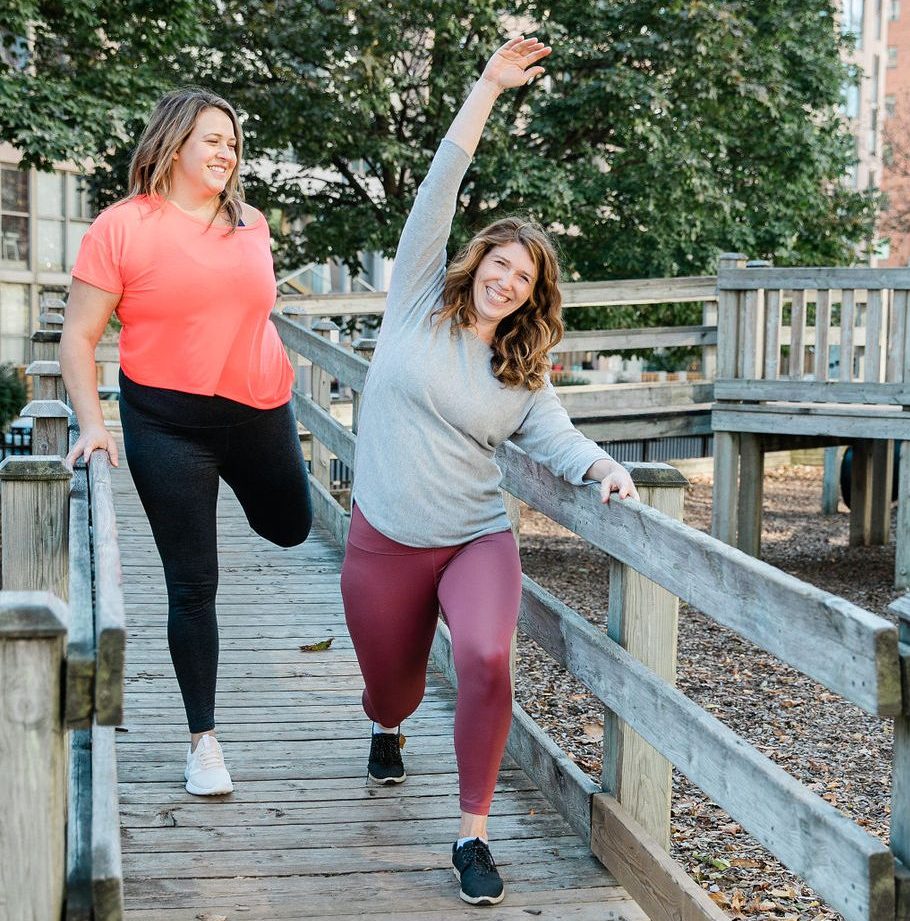 Can we agree that the days really add up and run together in motherhood?
It's a blur.
A lot of repetition for your brain. And a lot of repetition for your body.
Some seasons of motherhood lend themselves to more self-care time. Some don't.
If you can identify which season you're in — 10 minutes of yoga while your toddler naps? OR an hour at the gym while your teens are at soccer? — you can be more realistic and start taking REAL action toward your goals. No point shooting for an hour at the gym while you're still in toddler nap jail.
Here's the thing about those challenging seasons. Not moving AT ALL can actually increase your stress.
WTF. ?
When we don't get a lot of variety in our routines, we tend to experience more aches, pains and stiffness. And you know what helps with aches, tension and stiffness?
That's right, friend. Moving your body.
Don't panic. ? There are things you can do right within your existing schedule. 
?‍♀️AND even a small amount of movement and variety in your routine can help take the edge off those stiff muscles and joints.
Here are 3 super quick ways you can relieve back and hip pain and 2 out of 3 involve doing literally nothing other than what you're regularly doing now!
Try these 3 almost-instant ways to start tackling those nagging back & hip pains.
Ease Back Pain At Your Computer
These 3 tricks will help reduce back & hip strain using just a pillow. And – most importantly – change positions as frequently as possible through your day!
Build Mobility While You Hang Out
Floor sitting provides movement variety for our hips! Try varying between these four positions when you have longer play sessions or a family board game. 
Prepare Better For Kid Pick-Ups
Momlife is a physical job! Prepare yourself by practising these hip, core & back strengtheners as part of your workout or while your little one plays.