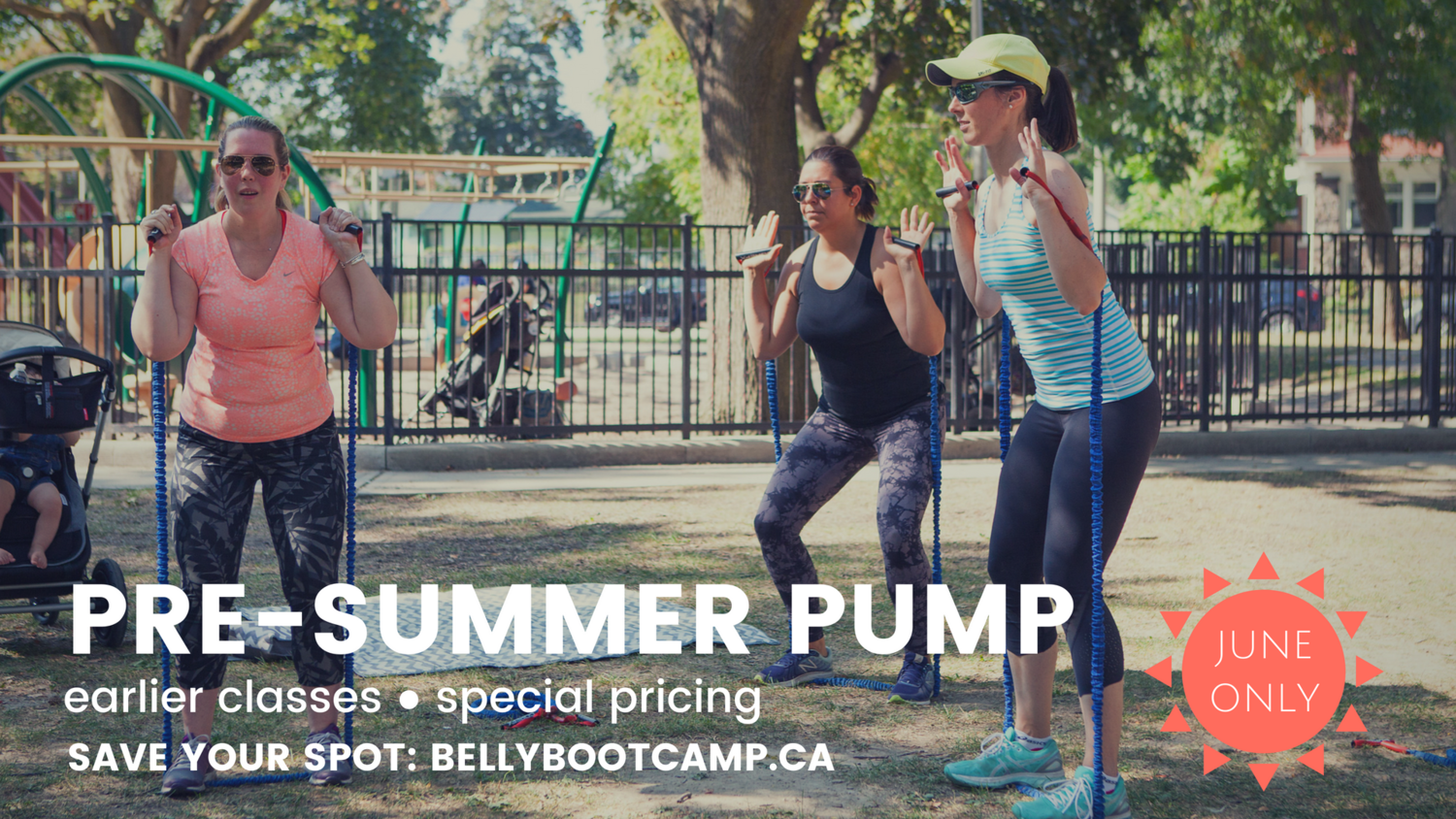 We want to pump you up!
First of all, your #mombod is MORE than summer ready. That's not the kind of "pre-summer pump" we're talking about.
But no matter your fitness goals, we know once school is out and that hot sun hits, all bets are off. Cottage! Europe! Weddings! Camping! Patios! Hangovers. ? Summer is busy.
Before all that craziness hits, we want to pump you up!
JOIN US FOR A SPECIAL 4-WEEK PRE-SUMMER PUMP!
Just $95 for a month of training & toning with your mama tribe:
?? 4 weeks of extra workouts (for current BB mamas)
?? Special 4-week pre-summer enrolment (for new BB mamas)
?? New earlier morning class times
?? BONUS weekly workout email challenges
NEW TO BB?
Here's your chance to join BB for just 4 weeks or try an exclusive, earlier class time! Think of it like a mega-trial. You'll be feeling fab & #BBstrong at the end of 4 weeks!
ALREADY TRAINING WITH US?
Let's pump up your spring fitness by adding an extra class to your schedule before your Summer Self takes over and life is more muskoka chairs than muscles.
For you early risers
Whether it's preschool pick-up, cooler temps, or a wonky nap schedule, some of you have asked to train earlier. So we're opening 2 amazing locations for 9:45 a.m. classes with baby, but only for 4 weeks:
HIGH PARK
Wednesdays, 9:45-10:45 a.m.
KEW GARDENS/BEACHES
Thursdays, 9:45-10:45 a.m.
Don't miss this special offer & special pricing! Classes begin week of June 4th.
 Hit the registration links below & select "Pre-Summer Pump" to save your spot. 
Get pumped up for summer!
May not be combined with any other offer. Pre-Summer Pump pricing only available on June 9:45 classes as outlined above. May not be applied to regular BB classes. No holds. Fees subject to HST. Registration subject to availability.