Ten years ago, the first group of Belly Bootcamp mamas met in gorgeous High Park and a PHENOMENON started.
Ten years of mamas coming together to build their strength and confidence, without judgment or body shame. Intelligent, strong mamas saying yes to respectful, science-based training and no to dumbed down aerobics and get-skinny schemes.
Ten years of constantly evolving our training protocols, incorporating feedback and testing methods.
This is ten years of experience. This is thousands of mamas trained. This is BB.
"I wish I had known about Belly Bootcamp sooner! This was the best thing I did on mat leave."
LET US GUIDE YOU.
?? Strengthen your body from head to toe
✨ Lift your spirits
?? Safely strengthen your core & restore pelvic floor function
✨ Be part of an uplifting, body-positive community
?? Love the way you feel and look
✨ Find your "mat leave BFFs!"
That's the magic of BB.
THIS IS YOUR SPRING, MAMA!
Our award-winning Belly Bootcamp outdoor classes begin May 1 and registration is always open.
You can reserve your spot now for the new 2019 BB Spring & Summer Schedule with our semi-annual MOMSQUAD promo! ☀️???
Save $20-50 on Toronto's most respected fitness for mamas! Reserve your MOMSQUAD coupon code and begin training before April 15 to SAVE!

Get in on the action early and you can save $20-50 when you join, or renew, by April 15, 2019.
If fitness is one of those things you want to act on, don't let this spring pass you by. You've only got until April 15 to join BB – or renew your existing registration – at this special price before fees go back up.
Claim your MOMSQUAD special pricing and save $20-50 ONLY until April 15!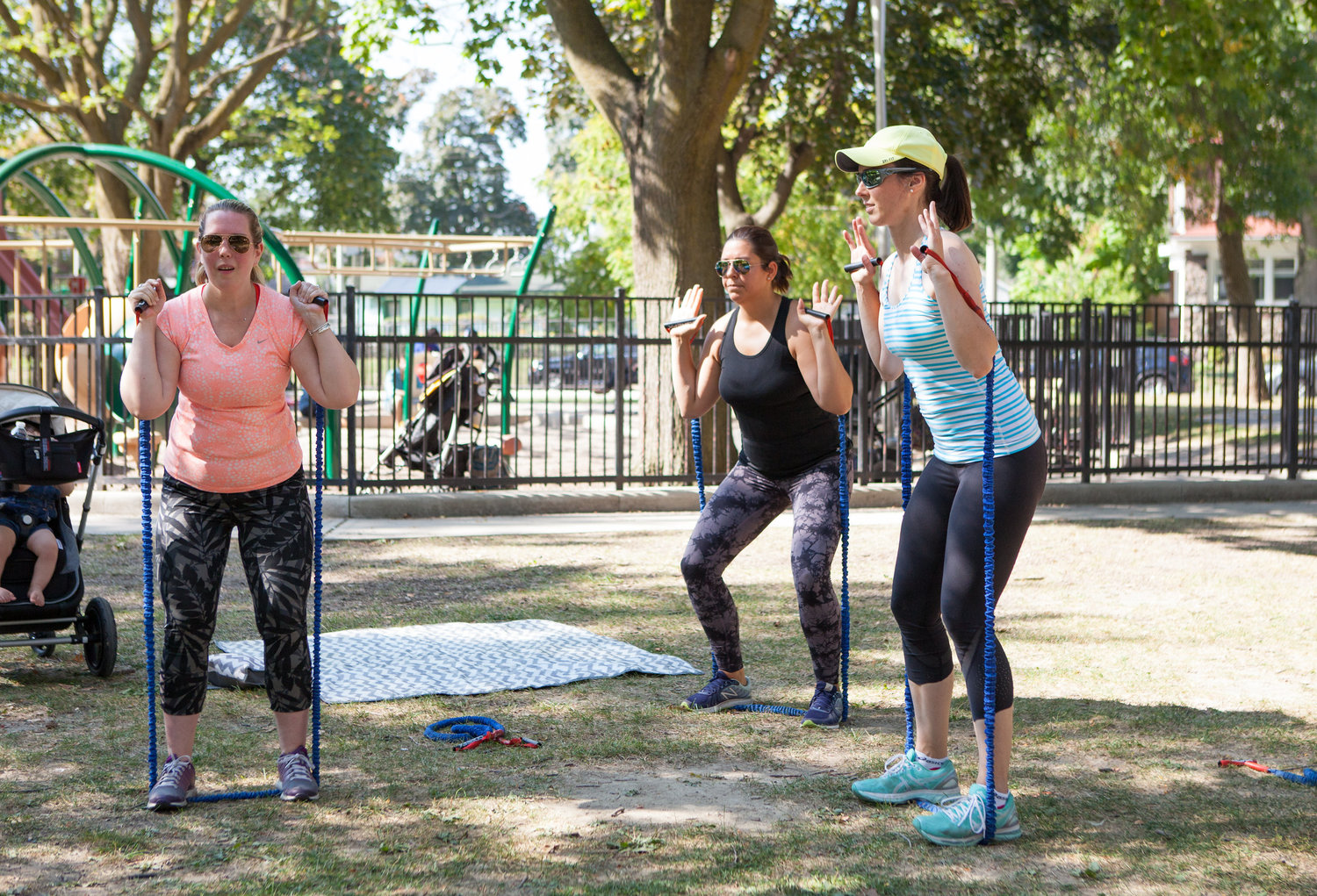 JOINING US THIS SEASON?
View a PDF of the 2019 Spring/Summer Belly Bootcamp Schedule.
Once you register, we'll invite you to our private online community and send you all the info you need to get ready for your first class.
Following are the exact meeting points for each location:
High Park (west): Enter the park at Bloor St./High Park Ave. and meet at the cluster of picnic benches directly between the north and south parking on the ring road. By TTC, exit at High Park station and walk across Bloor St. to enter the park. Parking is available for free at the first lot as you enter from Bloor St.
Trinity Bellwoods (central): Meet at the northwest corner of Trinity Bellwoods Park, at Dundas St./Shaw St. By TTC, take the Dundas Streetcar to Shaw St. or take the Queen Streetcar to Strachan and walk to the north end of the park. Parking is available for free along both Shaw St. and Dundas St.
Hillcrest Park (midtown west): Meet at the north end of Hillcrest Park, at Hillcrest Dr./Christie Ave. By TTC, take the St. Clair West streetcar or Davenport or Christie bus. Free parking is available on nearby residential streets.
Withrow Park (danforth/midtown east): Meet at the northeast corner of Withrow Park, at Carlaw Ave./McConnell Ave. By TTC, take the subway or bus to Pape station and walk one block south on Carlaw Ave. Free parking is available on nearby residential streets.
East Lynn Park (east): Meet at the north end of East Lynn Park, near the corner of Danforth Ave./West Lynn Ave. By TTC, take the subway to Woodbine station and walk two blocks west on Danforth Ave. Free parking is available on nearby residential streets.