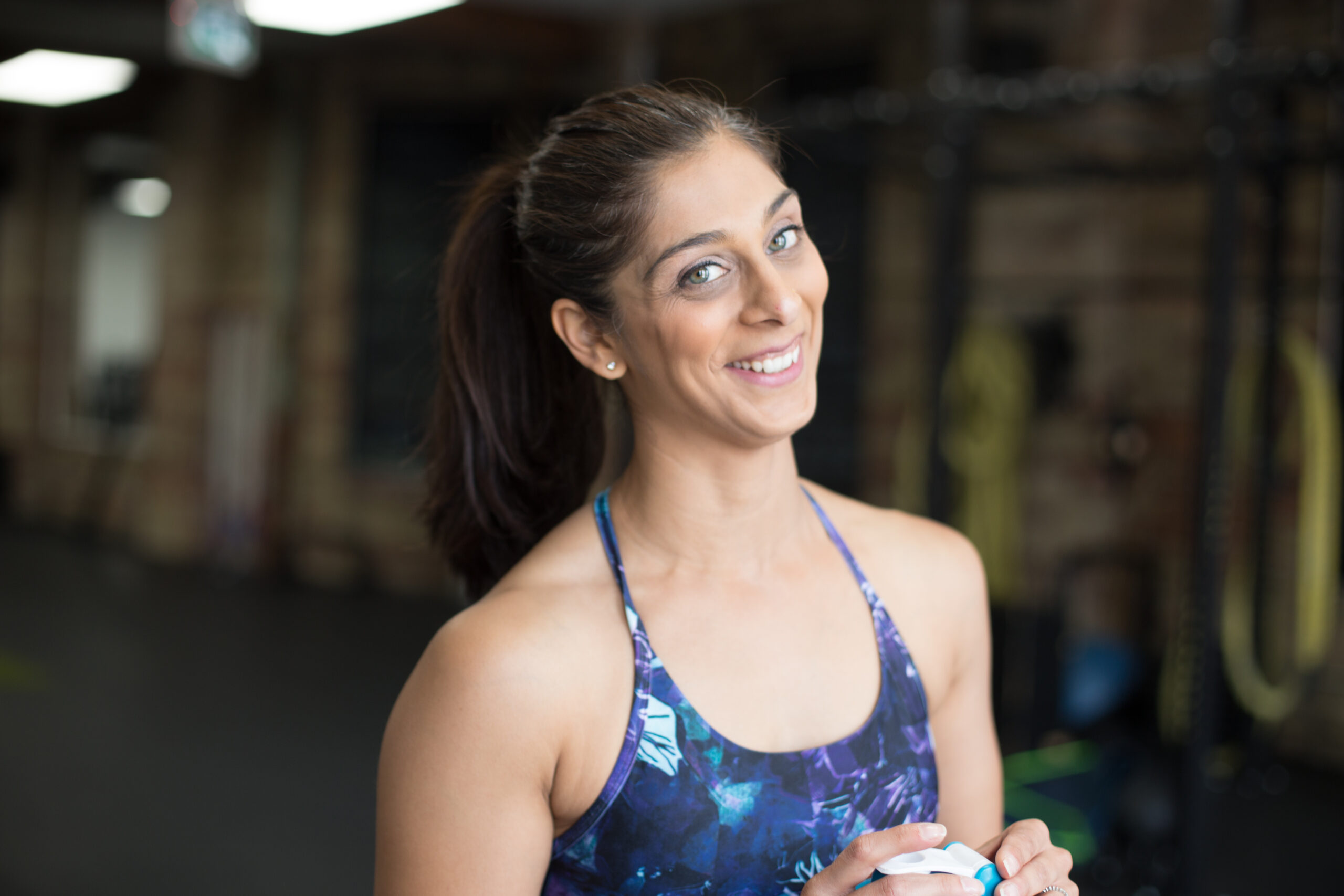 Hi! I'm Reena Parekh. I'm a fitness coach and pre/post-natal specialist with a decade of experience. When I became a mother in 2014, my practice changed. I emerged with a new, unfamiliar body and found myself drawn to work with others who were in the same space. Now my practice is largely dedicated to helping people regain their strength after giving birth. 
Regaining strength can mean different things for different people. If you're an athletic person, like I am, getting back to a regular fitness routine or sport of choice is very important for your mental health. For others, regaining strength can mean finding the energy to chase after your kids at the park, or go about your daily activities like you once did, but free of pain and discomfort.
I'm South Asian, and passionate about my community and making the wellness sphere more welcoming and inclusive for BIPOC, in general. Outside of the gym, I'm a lover of pizza, 90s alternative and Jeopardy. 
I'm so excited to train you here at Mama Reset! 
You can find out more about me at reenaparekh.com.
beginner dumbbell upper body day Build long, strong hamstrings and glutes in this fusion-style yoga and pilates combo using light weights for extra oomph. USE AT YOUR OWN RISK: This website is for informational purposes only. Consult a physician...