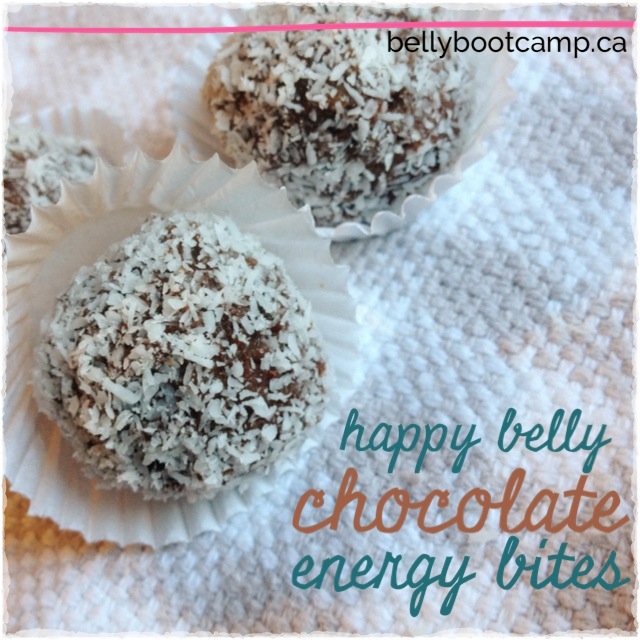 Phew. That title is a mouthful. And so are these bites… *cymbal* Also known as "bliss balls," these amazing treats are raw, vegan, nut-free, gluten-free and naturally sweetened. Allow me to list a few other ways these energy bites are going to rock your world: you don't have to bake them, they are packed with antioxidants, they take 10 minutes to make, they last in the freezer for weeks or fridge for days, and your kids will think they are treats.
Impossible, you say? POSSIBLE! Tastes like crap, you say? DELICIOUS! Here's the proof…
Because these energy bites are nut free you can eat them guilt-free in public and even send them to school/daycare. They make a fantastic snack on the go and healthy bedtime treat. We make them small for small faces, and so we can enjoy a few without going overboard. You can also make fewer large bites for those times you just want to stuff your face. You know what I mean.
I designed this recipe to be nut-free to ensure it is safe for sampling at this weekend's BabyTime Show. If you prefer a nut-full version, substitute almond butter for the tahini.
No-Bake Chocolate Energy Bites
School-safe, packed with nutrients and they taste like chocolate. Try not to eat them all in one sitting!
Yields 20 balls.
Ingredients
2 cups Medjool dates, pitted
1/4 cup warm water
1/2 cup unsweetened fine coconut + 1/4 cup reserved for coating
1/4 cup tahini
3 tbsp cocoa powder
1/4 cup raw cacao nibs
1 tbsp maple syrup (optional)
1/2 tsp pure vanilla extract
pinch salt
Instructions
Combine dates and water in bowl of food processor and process until very smooth.
Add all other ingredients except cacao nibs & pulse until well combined.
Add cacao nibs & pulse just until combined, without pureeing.
Using bare hands and a bit of water if needed to prevent sticking, form balls.
Roll bites in reserved coconut to coat; place on baking sheet.
Freeze 30 minutes and serve, or pack for freezing/refrigerating and later indulging. They are great room-temperature but really awesome chilled. Yum!
Note: Finely shredded coconut makes for prettier bites. If you can't find it finely shredded, simply blitz your coconut in the food processor in advance, and set aside for rolling.