Hey Mama, got a quick question for you.
Do you really want to be super "fit?"⁠
OMG I SO USED TO WANT IT. And I lived every day with this ridiculously oppressive "fitness" to-do list running through my mind. ?
I could never accomplish all of it and so every day I was a failure. ?
So if you think you want to get "super fit," let me ask you this…
Do you really want to get up at 5am to run 10K before you start your day?⁠

Want to hit the gym once – no, make that twice per day? (Weekends too!)

Do you really want to stand naked on a scale every morning?⁠⠀

Want to decline invitations to ensure you "burn enough calories?"

Do you really want to bring your own food to special occasions and holidays?⁠⠀

How about weighing and measuring your food, beverages and body?

Don't forget you need to record every bite eaten and beat yourself up every night over where you've gone "wrong."
Are you prepared to take ALL THIS precious energy and time from your family, work, hobbies, friends and other priorities?⁠⁠⠀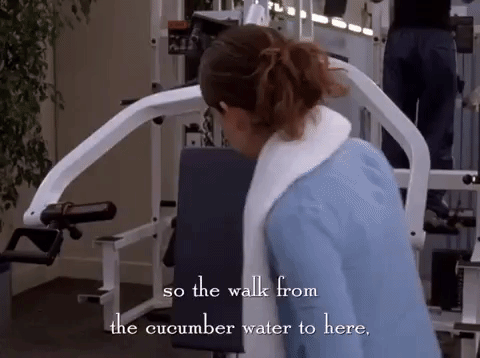 So…. do you really want to be super fit? ⁠⠀
⁠⠀
And if you don't, can you accept you won't be a bikini competitor one day and instead find the fitness routine that makes you feel great without up-ending your life?
What if you found a way to care for your body with workouts and foods you love and just got "accidentally more healthy?" Over time. In a way that felt like it opened up your life, not closed it off.
That's where I'm focused. And it's where I encourage my online personal clients to focus.
It's not failure to NOT be "super fit."
It's a choice.
And it's a totally valid one, my friend.
One I support and love for you.
xo
D.⁠⠀