Online Postpartum Fitness Programs Made For Mamas, By Mamas
At Mama Reset our coaching is guided by our 4 pillars of real-life wellness for mamas: Move, Nourish Restore, and Release.
Whichever aspect of your wellness needs at little "reset," we've got the made-for-mamas solution you need and the body-positive, down to earth style that makes it all just feel good, inside and out.
move
The Mama Reset Membership
Join the Mama Reset inner circle as a monthly, quarterly or annual member to get exclusive access to hundreds of videos, weekly plans and bonuses.
Finally build and stick to a home workout routine you love with weekly plans, interactive checklists, points + prizes plus Mama Reset yoga, strength, cardio and more on demand. Just press play!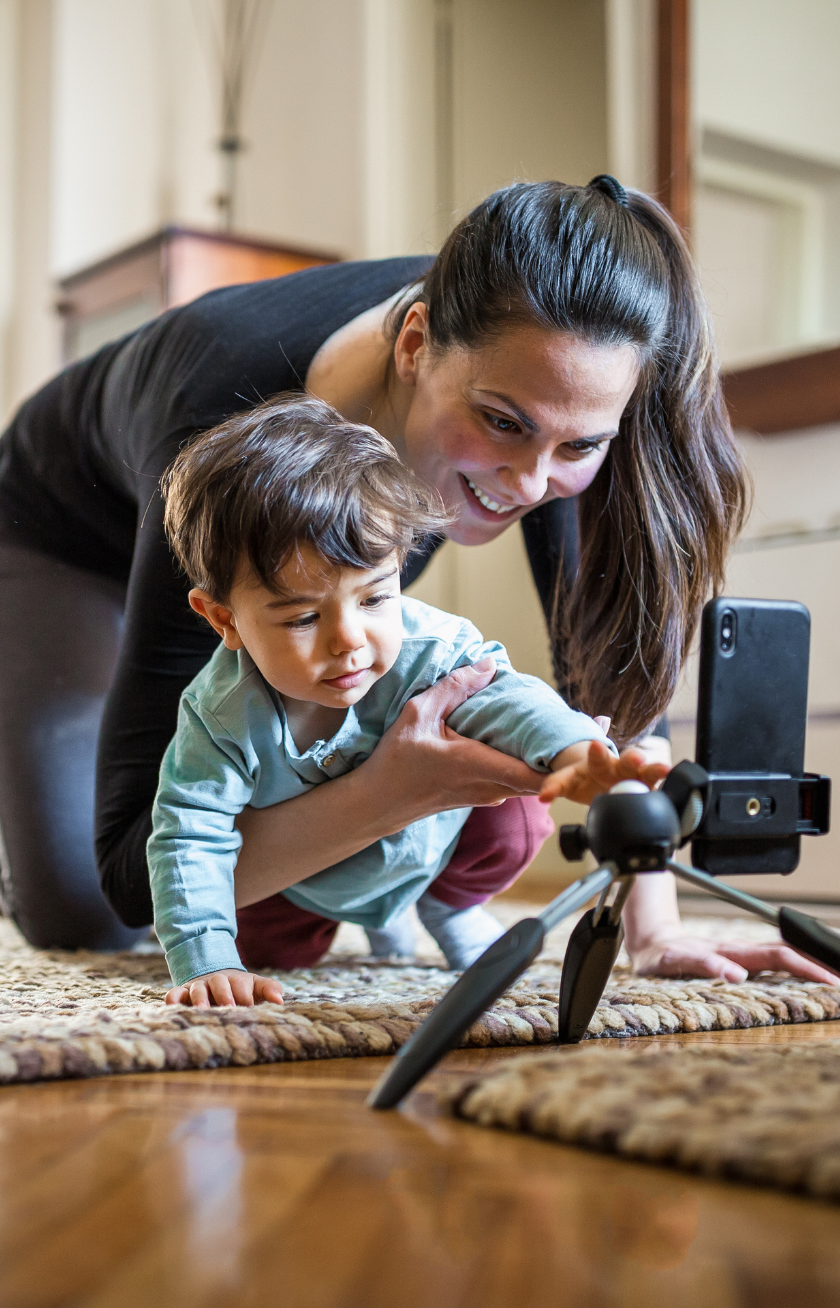 move, restore
The Core + Pelvic Floor RESET
Reset and rebuild your core and pelvic floor strength in 6 guided weeks of holistic, core re-training, full-body workouts, releases + challenges.
Go from confused to confident in your body with the original Mama Reset program, now at sliding-scale rates to help more mamas build strength and confidence in their core after kids.
move, restore
The 28-Day REBOOT
Experience the power of ten-minute workouts and Reboot your cardio, strength and core connection in 28 days of fun, achievable workouts. 
Join the hundreds of mamas who have discovered the power of short, consistent workouts with this guided program combining yoga, strength + cardio, all in the #MamaReset core-focused style.
nourish, reflect
NOURISH: Meal Plan + Prep Program
Build a food-positive legacy to pass down and feed your family confidently while learning to plan, shop and prep meals to save time, stress and money. 
Stop the weeknight madness and learn to efficiently plan and prep meals in advance with this guided, interactive course including nutrition lessons, meal plans, recipes and printables.
My exercise habits have changed so much since I started Mama Reset! I go to a weekly pilates class but now I do 3-4 home workouts as well. I have a lot less pain on a daily basis, and I feel really proud of myself for taking the time to exercise!
The Mama Reset Nourish program really helped me establish a foundation for healthy habits that I've been able to keep up even after the course with meal prepping and healthy meals. The meal plans were achievable and I feel healthier after 6 weeks!
Dara and Laura really know their stuff when it comes to postpartum wellness. I combined the Reset with pelvic floor physical therapy and saw huge improvements in my core strength and pelvic floor function. This program is one of a kind!
Mama Reset was integral to getting me exercising in a safe and healthy way. I feel stronger and more connected to my body than ever! Laura and Dara are clearly experts in their field, and this program truly has the specific +  unique needs of moms in mind.
After my first baby, I didn't exercise for 2 years due to birth injuries. Mama Reset is the first time I feel safe doing exercise videos. Now I feel my core getting stronger. I just go to the website, press "play" and my workout's there… and done!
I've always been a morning person but incorporating daily movement has been hard.  The combo of your smiling faces and the simple 10 minutes has been the perfect addition to my mornings.  Seriously, my energy is totally different after your workouts! LOVE IT.
Laura and Dara – you two rock my world! Thank you for making exercise so accessible. I love that I can totally motivate myself now to do a ten-minute workout, in my basement, with little to no equipment, and no shoes!
I loved this program! It involves every aspect of health. I was already exercising before I started the Reset, but this helped me significantly improve my form and the effectiveness of my workouts. I highly recommend it!
This program is so easy to follow and adapt to your plans and goals. Both Laura and Dara are such amazing women and coaches. I feel very lucky to have found them!