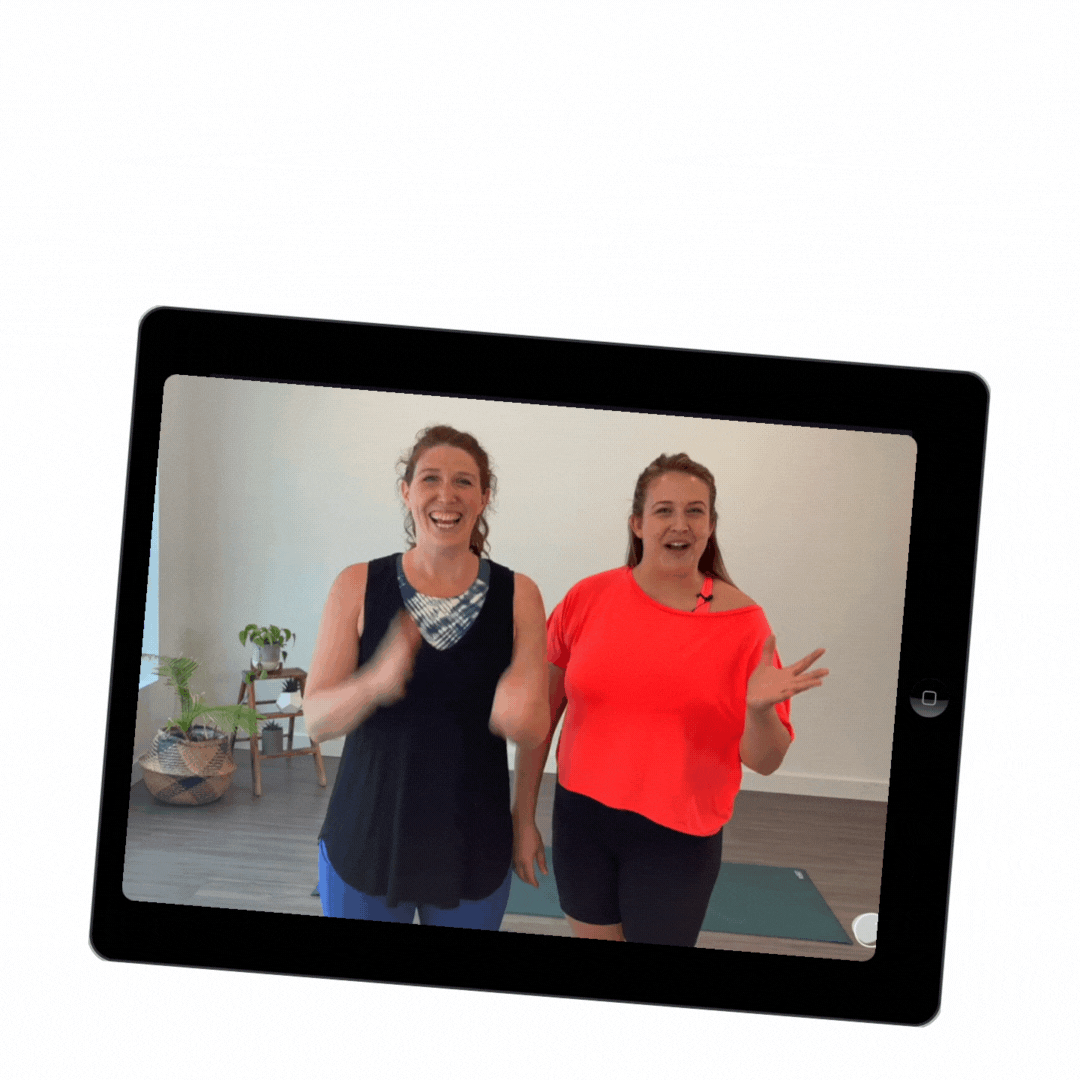 You're in!
We're Laura and Dara, your Reset Trainers and we can't wait to guide you through this mind-shifting, body-nourishing Challenge!
We'll be sending you 5 amazing workouts plus daily prompts + workout reminders that you are NOT gonna want to miss out on. So be sure to FAVORITE us in your Inbox so we don't get lost in your junk!
Your challenge starts Monday go check your e-mail for the details.⚡️
Get ready to change the way you see, and do, exercise. For good.
HERE'S WHAT YOU CAN EXPECT IN THIS CHALLENGE:
✔  full body core + pelvic floor training weaved into every single workout
✔ myth-busting old fitness + diet culture myths that have been killing your fitness motivation
✔ the exact elements you need to include in your workout plan to keep your body strong + pain free
✔ bite size workouts you can easily fit into your life
You can feel this good too.
Doing short workouts consistently had me feeling stronger in just days! I was completely amazed at how great I felt in such a short time. And I'm finding it way easier to commit to 10 minutes of exercise versus trying to find longer windows in the day.
I've always been a morning person but daily exercise has been harder for me to incorporate.  The combo of your smiling faces and the simple 10 minutes has been the perfect addition to my mornings.  Seriously, my energy is totally different after your workouts!