One of the top questions we get at BB is "what can I do about my tummy?" Sometimes it means "how can I make my tummy smaller?" Sometimes it means "how can I train my core after baby comes?" Sometimes it means "why does my tummy look different now that I've had a baby?"
We spent an afternoon chatting with our fave pelvic floor specialist, Liz Frey FCAMPT, MSc. PT, MSc., of PhysioPlus in Toronto so we could answer all of your questions. Liz gave us the low-down on what's safe in pregnancy, what's normal after baby arrives, signs you should see a physiotherapist, and how to check your own abs for diastasis recti (separation of the abdominal muscles).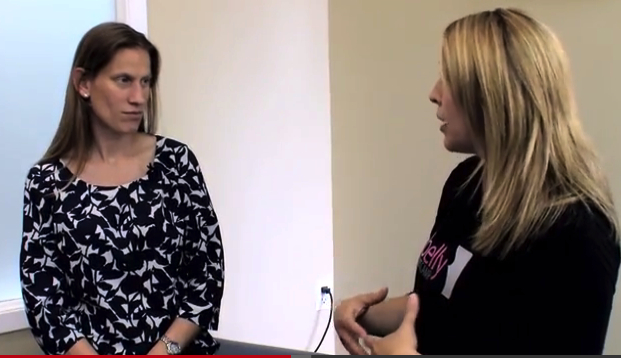 Grab a cup of coffee and educate yourself on what's a warning sign, what falls within the range of normal, and how to check yourself and rehabilitate your abs after baby comes at home! We'll also take you down to the mat after our interview to show you how to connect with your deep core muscles and close a minor rectus diastasis at home, as per Liz's recommendations.
Pelvic floor & core training in pregnancy & postpartum: Test yourself for diastasis recti and exercise safely while you rehabilitate at home.
After you've watched… Try these 5 fave moves for connecting with your pelvic floor & training your inner core, safe whether you have diastasis or are pregnant!