Bacon makes everything better. Packed with barely noticeable veggies & delicious, totally noticeable bacon, this moist, tender meatloaf is going to be your new go-to.
The meatloaf might have its origins in 1950s everything-out-of-a-box hysteria but it's an amazing blank slate for all kinds of modern-day flavours & ingredients.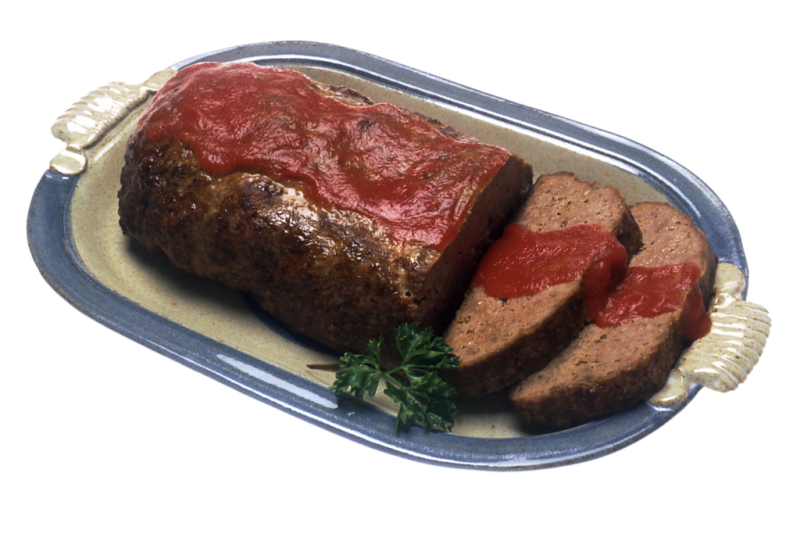 It's the hamburger's ugly cousin but, in my opinion, it's so much more versatile.
Making a meatloaf for Sunday or Monday night dinner is a super smart #wholemama move. Since it takes the same amount of time to make a double batch of 'loaf as it does to make a single batch, this is a genius hack to make your week easier. More time for workouts! Bubble baths! Netflix! Hiding in the closet on your phone!
Whip up a big, bacon-ified meatloaf & you've got one night of dinner plus leftovers for daaaaaays…..
cubed & packed for cold kiddo lunches
sliced & quickly fried for hot leftovers with greens or salad
fried & topped with a runny egg
stuffed into a yummy sandwich (almost a burger!)
chopped with veggies & sweet potatoes for a breakfast hash
crumbled up into a soup or chili
chopped up for a quick pasta or rice dish
What could be more versatile than that? OK, maybe chicken. But other than chicken? It doesn't get much more versatile than meatloaf.
Here's our new family favourite. A veggie-packed meatloaf that's almost fall-apart tender. The bacon & veggies keep this super moist meatloaf from drying out while adding mild flavour that's easy to re-use in tons of dishes. The oats + veggies amp up the fibre, making this 'loaf almost a meal in one!
Super Tender Bacon + Zucchini Meatloaf
Almost fall-apart tender, loaded with (secret) veggies. Plus BACON. What could be better?
Serves 8-10.
Ingredients
1.5 lb extra lean ground pork
1.5 lb extra lean ground sirloin (or 3 lb mixture of preferred ground meat)
6 slices natural bacon, diced
2 eggs
1/2 cup oats
2 small zucchini, grated
1 sweet onion, finely chopped
6 cloves garlic, minced
2 tbsp fresh thyme, chopped*
2 tbsp fresh sage, chopped
1/4 cup fresh parsley, chopped
1 tbsp sea salt
fresh ground pepper
Directions
Preheat oven to 375 degrees F. Line a 9 x 13″ pan or baking sheet with parchment paper or aluminum foil.
Heat a large skillet over medium heat; add chopped bacon & saute, stirring occasionally, until browned but not super crisp.
Add onions & zucchini; saute, stirring regularly, until onions are soft & zucchini has evaporated much of its moisture and condensed in volume by about half.
Add garlic & saute 1-2 minutes more until fragrant. Remove veggie mixture from pan & cool on a plate.
In a large bowl, combine eggs, herbs, salt, pepper, oats. Once cooled, add veggies & mix thoroughly, then combine with ground meat & mix by hands until well-combined. Don't mix too aggressively or meat will toughen.
Shape into a loaf about 2-3 inches tall on pan/baking sheet.
Bake 50 minutes, ensuring with meat thermometer that middle of meatloaf has reached 160 degrees F.
Cool 10 minutes, then slice. Yum!
Notes
* These were the fresh herbs I had available; you could easily substitute your favourite fresh herbs. For dry herbs, use half the quantity.