Feel strong and supported, so you can be
the active, confident mama you've always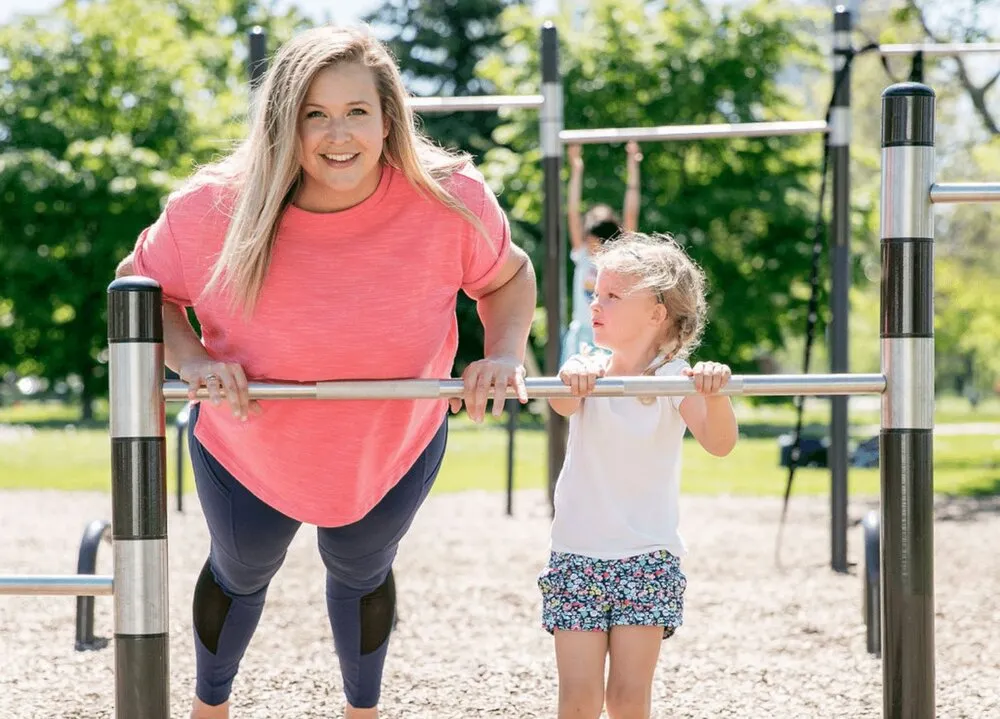 Here For The Moms Since 2009
From a humble class in the park to a national community. For 12 years, BB Founder Dara Bergeron and our dedicated team of trainers have brought mamas together with award-winning training and a dedication to body-neutrality and inclusiveness.
You belong here, Mama.
Your life has changed, and so has your body.
Whether you're expecting for the first time or a third-time postpartum mama, desperate for some self-care, we all want the same thing: to feel awesome in our bodies, inside & out.
We want to teach you to love, honour and care for your body, just as it is now.
Give us just an hour or two of your precious time and we'll ensure you are safe, supported, and feeling strong. Just like the thousands of mamas who have come through our community since 2009.
Body neutrality & inclusiveness are a big deal at BB. You won't find any diet talk, body shaming or purposeless ab work around here.
Everything we do – from our group classes to our award-winning blog – is deliberate and fuelled by our belief that good health is every mama's right.
We believe our clients' strong bodies & big smiles speak for us. But we've also been featured by Today's Parent, Fashion Canada, BlogTO, CTV & other fine outlets.
Your Movement & Mamahood BFF
Hey Mama! I'm Dara, Chief Baby Wrangler here at BB. I'm a small town Mama of 3 and a lifelong fitness professional. Since I had my first child I've dedicated my career to movement for motherhood, always standing up for your needs and pushing the fitness industry to build better, happier and more inclusive systems & communities. I'm so glad you're here.
 Dara Bergeron and Belly Bootcamp have been trusted by Canadian moms
and media since 2009.